Did you know we have a rubbish collection, removal and recycling service?
M&M Zero is here to take all of the hassle away from collecting your rubbish, wherever it might be across Oxfordshire.
We have a fleet of zero emission electric vans, ready to collect your rubbish if hiring a skip isn't the solution for you.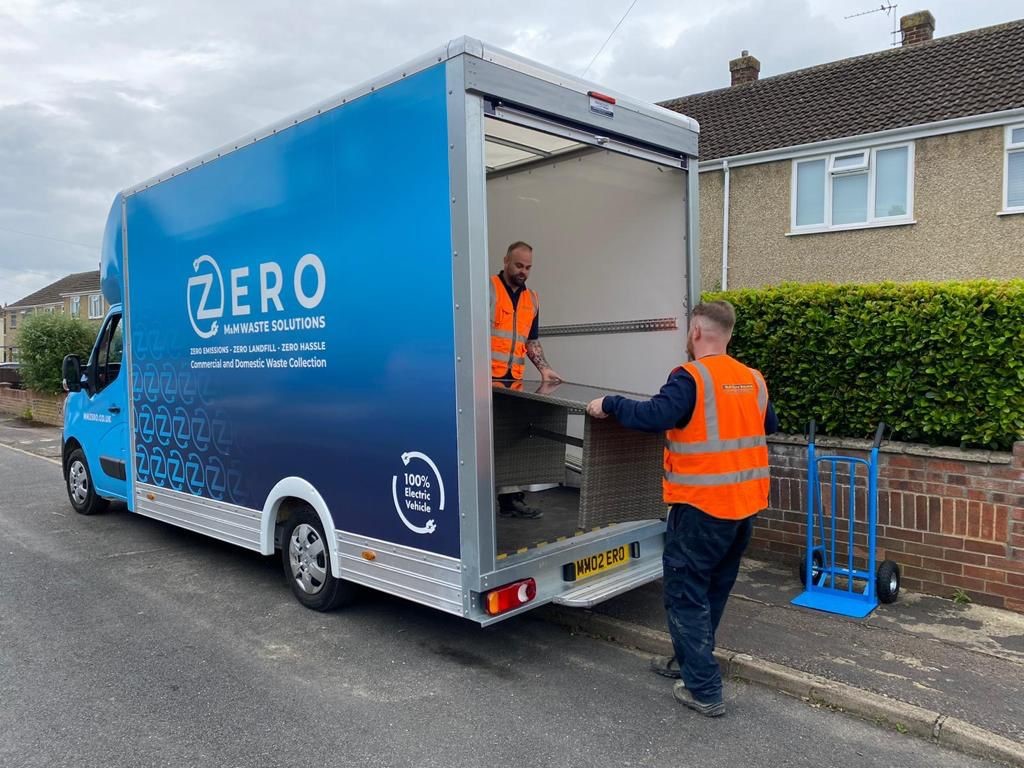 M&M Zero offer the following services:
General rubbish clearance from just £75
Various load sizes from up to 2 items, all the way to an XL Load of 14.5 Cubic Yards
Take a look at the M&M Zero Waste Calculator to see what size load you might need.
If you aren't sure which load size you need, please call our excellent Customer Service Team on 01865 346 000 and they'll be happy to help.