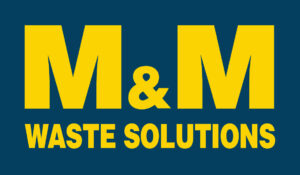 CUSTOMER UPDATE – CORONAVIRUS
As the global effect of coronavirus (COVID-19) continues to evolve, M&M Skip Hire Limited T/A M&M Waste Solutions is firmly committed to the health and safety of our employees and our customer base. We are closely monitoring the changing situation, and complying with public health guidance.
At present, we would reiterate that from a service perspective, business operations will continue as normal without disruption. There is currently little or no change for our clients regarding communication, orders or deliveries that form part of M&M's service.
The situation is constantly evolving and if such time arises, whereby the Government enforces any sanctions that would impact the daily operations of M&M, contingency plans will be activated and escalated in order that we will continue to operate whilst we are permitted to do so.
We've increased our protocols in personal hygiene and sanitising of surfaces and work areas. We have assessed our workplace and our teams and we have made several changes to our business to help to ensure that our employees, customers and contractors remain safe and that our service levels are maintained.
We have put in place a number of measures that include home working, off-site relocation of staff, segregation of workgroups as well as changes to internal staff processes. These measures are constantly being reviewed and a protocol of daily dial in Management meetings has been established which will ensure that the business remains alert to the situation.
As new information becomes available, we will modify our operations as necessary.
We would like to thank you for your support, patience and cooperation in these very uncertain and challenging times
Rob Fluckiger
Managing Director